Brandon & Sioux Falls Counseling Services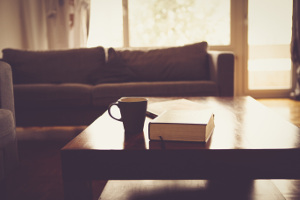 There are many reasons that may have brought you here today, but whatever is your particular reason, our therapists and counselors are committed to providing you with the finest quality of care, support and guidance to see you through.
Perhaps you are facing an unanticipated change or you find yourself burdened with guilt, doubt, anxiety or despair. You may be dealing with a difficult decision -- or something from the past remains unresolved preventing you from moving forward with your life.
Your usual ways of coping are no longer working -- or you realize you can't do this alone. For those times, our counseling services can help.
We are committed to helping you find your way through the hurt, anger, confusion, frustration and ambivalence.
Our therapeutic services will support and strengthen you as your understanding deepens and your coping and problem solving skills are enhanced. You will receive the kind of help, support and guidance you need to sort through a pressing dilemma or find ways to manage and alleviate depression, anxiety, stresses, weight problems or low self-esteem.
You will receive help addressing challenging relationship and marriage issues, come to understand unresolved family of origin issues or working through bereavement, spiritual conflicts or work-related stresses.
Before long, you will find yourself feeling stronger and more confident. You will find that you have the ability to make the changes necessary for experiencing a more fulfilling life. We can help you get from where you are today to where you want to be. Let's find out if we can work together for your betterment. The counselors at Agapé Counseling Center would be honored to help you progress from a place of fear and worry to a place of joy, meaning and more loving relationships. If you'd like that too you can start by contacting us and we will get back to you right away. Let's begin!
There is no need for you to carry this alone. We work with individuals in Brandon, Sioux Falls, and the surrounding areas.