Independent Practitioners in association with Agape Counseling Center
Agape Counseling Center practices in association with the following providers at our office location 700 S. 8th Ave. in Brandon, SD. Each Independent Practitioner manages their own practice, scheduling, hours of operation, insurance paneling, and phone calls as applicable.
Erin Sanford - Agape Counseling Center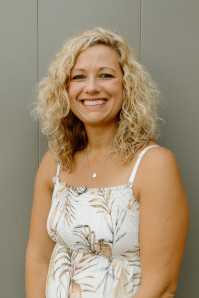 Erin Sanford
MA, NCC, LPC-MH, QMHP
Licensed Professional Counselor- Mental Health
Erin has worked in the mental health field since 2007 and is a licensed professional counselor of mental health (LPC-MH) in the state of South Dakota. She also holds a qualified mental health provider certification (QMHP) and is a nationally certified counselor (NCC). She attended college at the University of South Dakota (USD) for her undergraduate degrees (Psychology and Sociology) and master's degree (Counseling).
Erin first began her practice as a counselor for Southeastern Behavioral Healthcare (2007-2011). Then she joined the Wellspring group, a private practice in Sioux Falls SD (2011-2014). During these years she also did contract work with the City of Sioux Falls at Falls Community Health where she walked with people from all different backgrounds, presenting with many different struggles (2011-2022). In 2014, she opened her private practice, Agape Counseling Center, in Brandon, SD. Her practice has grown to include 6 full time therapists and one graduate level intern.
Erin treats a wide variety of mental and behavioral health issues as well as relationship challenges. Specific areas of emphasis include anxiety, depression, life stressors, trauma, rebuilding self-esteem, spirituality issues, body image, life transitions, conflict resolution, and couple's therapy. Erin also has a special passion for individuals struggling with grief and loss. This passion stemmed from her own tragic loss of her beautiful twin daughters Grace and Bethany Sanford who passed away shortly after their birth in May 2012. In June 2015 Erin became a grief recovery specialist® through the Grief Recovery Institute®. Erin's counseling approach offers solutions and support to individuals, couples, and families as they face their challenges. She builds upon their strengths and partners with them to respectfully address their unique emotional, spiritual, mental, and social needs. She is passionate about using mindfulness, CBT, trauma processing techniques, and strength-based exploration to enhance client's understanding of themself.
Erin is married to her best friend Jeremy and together they have 7 beautiful children Anika, Meredyth, Josiah, Grace and Bethany, Carly Jo, and Max. Erin enjoys an active lifestyle that mostly consists of camping, following her children's sporting activities, hiking, and ministry work. She enjoys cooking, traveling, playing cards, and spending time with her friends and family. She firmly believes that laughter is "the best medicine" so her lighthearted demeanor is sure to help people feel comfortable in even the most challenging circumstances.
Erin will help you work on identifying problem areas and how to change your worldview to build a stronger foundation. She will work to help you grow in your relationships, build on your communication skills, and provide more effective emotional regulation. If you are ready for healthy adjustments in your life, Erin is ready to help support and encourage you.
Sarah Shoffner - Ascend Counseling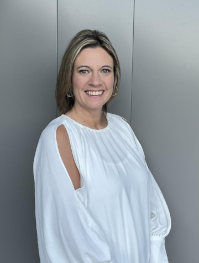 Sarah Shoffner
CSW-PIP, QMHP
Sarah is a Licensed Clinical Social Worker (CSW-PIP) in South Dakota. She also holds a qualified mental health provider certification (QMHP). She attended Southwest Minnesota State University and obtained her Bachelor of Arts degree in Sociology. She then went on to complete her Master of Social Work degree from the University of South Dakota.
Sarah uses a strength-based perspective to recognize and cultivate the potential in others. Sarah specializes in working with children, adolescents, and families struggling with anxiety issues, depression, ADHD, behavioral issues, social skills, parenting skills, life transitions, grief, and trauma. Sarah has additional training and experience working with emergency responders (law enforcement, fire fighters, 911 dispatchers).
Sarah has over 20 years of social work experience and has held a variety of positions that have added to her wealth of knowledge. Sarah is also a wife and mother to 5 children. When she is not working, Sarah enjoys spending time with her friends and family, watching her kids play sports, campfires (mostly the smores), walking her dog and traveling.
Kenny Pospischil - Mindful Wellness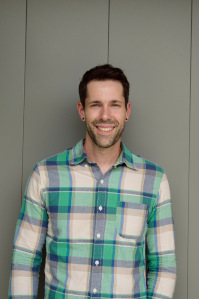 Kenny Pospischil
MA, LPC-MH, NCC, QMHP
Kenny is a Licensed Professional Counselor of Mental Health (LPC-MH) in the state of South Dakota and a Licensed Professional Clinical Counselor (LPCC) in the state of Minnesota. He attended The University of South Dakota where he obtained a Bachelor of Science, majoring in both psychology and sociology. He pursued graduate studies at Sioux Falls Seminary where he completed a Master of Arts in Counseling as well as a Master of Arts in Christian Leadership.
Before joining Agapé Counseling Center in May 2021, Kenny was employed with Southwestern Mental Health Center, serving southwest Minnesota for nearly five years. During his time spent with this agency, he saw a variety of different clients within a wide range of ages and presentations. Kenny has experience working with children, adults, couples, and families, in a variety of contexts including outpatient settings, schools, homes, and hospitals. He gained key perspectives throughout his time at SWMHC with family systems and a holistic understanding regarding growth, self development, and wellness.
Kenny enjoys working with adolescents and adults, providing individual, couples, and family counseling. He has a passion for looking beyond symptoms and attempting to reach and cultivate the identity and authentic self that lie at the heart and foundation of each of us. In this pursuit, Kenny employs a relational approach, utilizing elements of mindfulness, psychodynamic therapy, narrative therapy, and meditation. Specific areas of emphasis include: anxiety, depression, life transitions, stress management, parenting skills, spirituality issues and concerns, identity confusion, self-esteem, and marriage and family concerns.
Kenny is a husband and a father to two inspiring boys. He also has two dogs - a Great Dane who has been known to eat 12 cups of food and bark at a breeze and a Golden Retriever Mix, known as the nanny of the house for the way in which he looks after everyone at home. Outside of work, Kenny enjoys spending time with his family, being outside, staying active, and learning guitar.
Lindsey Krueger - Authentic Counseling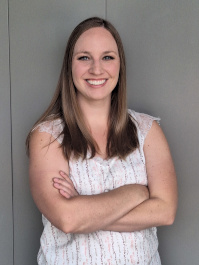 Lindsey Krueger
CSW-PIP
Lindsey is a licensed clinical social worker (CSW-PIP) in the state of South Dakota with over 10 years of experience in the field. She received her Bachelor degree in Social Work from Minnesota State University, Mankato and her Masters of Social Work from the University of South Dakota. She has been providing counseling services to individuals and groups since 2016. She has experience working with trauma, chronic illness, grief, depression, anxiety, emotional intensity and a variety of life stressors. Lindsey also had the pleasure of implementing a therapy role for patients and families on a medical rehabilitation unit. On the unit, Lindsey assisted with adjustment to strokes, brain injuries, cancer, accidents and a variety of other health issues.
Lindsey has a unique understanding that sometimes life and emotions can become intense. She approaches therapy as a way to help strengthen individuals with the goal of no longer needing her services. Lindsey is eclectic in her approach and believes with the right support, anyone is capable of living their best life. She has utilized CBT, DBT, strength based, art, humor and a variety of other techniques to help people. Lindsey provides a safe environment for individuals to share and grow at their own comfort level while learning beneficial coping skills. That way when life turns into a hot mess, the individual doesn't have to. Lindsey meets with individuals twelve years to the end of life.
Outside of therapy, Lindsey is a wife and mother to four very strong-willed children. She loves spending time enjoying nature and creating a beautiful landscape on her acreage. When she isn't chasing after her children, some of her favorite activities include planting flowers, cooking/baking, trying new activities and eating at local restaurants.
Mandy Sieck - Sieck Therapy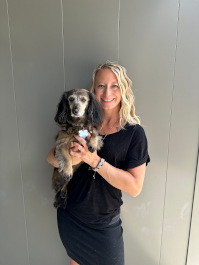 Mandy Sieck
CSW-PIP
Mandy is a Licensed Clinical Social Worker (CSW-PIP) in South Dakota. She attended Augustana College and obtained her Bachelor of Arts degree in Sociology and Government & International Affairs. She then went on to complete her Master of Social Work degree from the University of South Dakota.
She specializes in working with adolescents and adults struggling with life changes, social skills, anxiety, depression, and grief. Her approach is client-centered with a focus on the mind-body connection, humor, authenticity, and play. She strives to create a therapeutic relationship that is empathetic and affirming, which creates a safe space to explore experiences, feelings, and behaviors and cultivate insight and growth within individuals.
Mandy's passion is using a strengths-based approach to help adolescents and young women build self- esteem, increase their ability to identify their own needs and advocate for themselves and grow to be comfortable living an authentic life.
Mandy has 13+ years of social work experience and has a genuine passion for her work. When she is not working, she enjoys quality time with friends and family, being active through hiking, yoga, or aerial silks, or curling up with her dog and a good book.
She offers rates through both private pay and by utilizing insurance benefits. This reflects her belief that therapy needs to be an affordable, accessible resource to everyone. Photo by The Photography Shoppe.
Ashley Woodley - Embrace Play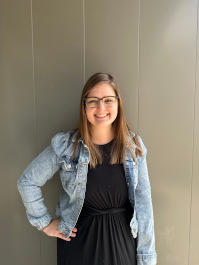 Ashley Woodley
MS, NCC, LPC, RPT TM , LPC-MH
Ashley is a Licensed Professional Counselor (LPC) in South Dakota and a Registered Play Therapist. She is also currently a Licensed Professional Counselor-Mental Health working towards obtaining her LPC-MH. She received her Bachelor degree in Human Development and Family Studies and her Master of Science in Counseling and Human Resource Development specializing in Clinical Mental Health Counseling from South Dakota State University. She has been providing therapy services to individuals since 2018. Ashley has previously worked in Head Starts, an agency that provided therapy in schools, and a group practice.
Ashley utilizes non-directive Child Centered Play Therapy Techniques to her therapy sessions. Depending on the client's needs, Ashley will also utilize CBT, Theraplay Techniques, and AutPlay Techniques. She has experience working with ADHD, anxiety, attachment, Autism, behavioral challenges, depression, self-esteem, and trauma. She also works with parents to provide parenting education.
Ashley is wife and a mother to a baby boy. She also has an Irish Goldendoodle named Luna. In her free time, she enjoys spending time with her family, camping, boating, going for walks, coloring, reading, and baking.
Jeremy Sanford - Agape Counseling Center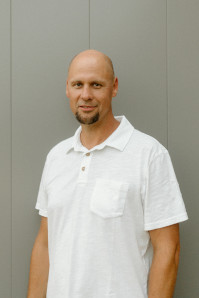 Jeremy Sanford
Student Intern Supervisee
Jeremy is a masters level student enrolled at the University of South Dakota. He is currently completing his internship with Agape Counseling Center. He is under the supervision of Sarah Shoffner and together they offer co-therapy as requested. Jeremy will complete his degree in the Spring of 2024 and at that time he will join our team full time. Jeremy is involved in the LEND program through USD and has aspirations to offer counseling to both adults and teens. Additionally, Jeremy will pursue certification in chemical dependency in order to further support our patients.
Prior enrolling in the social work program, Jeremy worked as manager for the Department of Disability Determination Services (DDS). During his tenure with the state he gained a wealth of knowledge in this area which will serve as a great resource for our patients who may also be seeking disability services. Jeremy has played a vital role in the growth and development of Agape Counseling Center because he is married to Erin Sanford (founder of Agape Counseling Center) and has had a hand in the business side of operations for many years. He has helped to maintain our office space, mowed the lawn, assisted in billing, answered phone calls, provided community education, and helped to develop several policies and procedures to enhance our patients' experience. He is excited to begin to serve the Brandon/Sioux Falls community in his new role at Agape Counseling Center. Please stay tuned for updates and details as to when he will begin to schedule his own appointments. In his free time, Jeremy enjoys watching his kid's play sports, coaching, traveling, and spending time with family and friends.
Contact Us
Phone: 605-582-4722
Email: Send Email
Fax: 605-582-3197